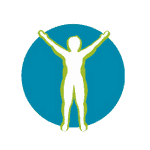 Frustration is when a stage 4 cancer patient enters the office of GetWellness after spending all her money on Chemotherapy, yes, I am serious, over $3500 for poison with a 2.1 percent chance of survival from the poison for profit.
She drinks tap water and bathes in the toxic fumes, drank a gallon of conventional bleached bloody puss (cow milk) daily and no leafy greens and cooked her food in bacon fat most of her life.
Where do I go from here, organized her file, came up with a plan and marched her down the way to the tax office to see if she can write off her medical expenses in hope for a tax refund so she can get down to the real business of saving her own life?
We cannot do the therapies for free, as much as I would like to, it's not possible…