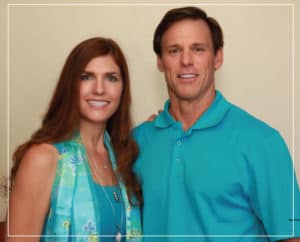 MPL Group's GetWellness Center
GetWellness Center offers a one-stop-shop approach to complete health, wellness, and lifestyle change. Our company utilizes a proven program called Organizational Wellness Solutions (OWS), which builds relationships with a focus on organizational and personal wellness programs. We succeed by educating, coaching, and inspiring passion and motivation; by coaching groups and individuals to attain their desired wellness goals. Collectively, our approach to wellness is solution and scientific-based, focusing on a proprietary five core component wellness system; Physical, Emotional, Nutritional, Spiritual, and Financial, our foundational system of (PENSF). Organizational Wellness Solutions successfully helps empower people to manage their obstacles, such as stress, which may lead to a whole host of complications and conditions, mostly preventable. Chronic conditions plaguing the United States, such as metabolic syndrome, which comprises high blood pressure, cardiovascular disease and others like cancer, diabetes, and more are all preventable with education. We coach individuals on their whole food nutrition, wellness journey, and optimal weight management, to increase energy, stamina, and vitality while promoting a healthy sustainable lifestyle change.
Prevention
Primary prevention of illness and disease is much less costly than medical treatment. Often, education and awareness go a long way toward changing behaviors. Many of the diseases that lead to high absenteeism and the inability to perform at optimum levels are related to lifestyle choices. They have learned behaviors that can be reprogrammed. If you think this should be the responsibility of the employee, not the employer, you would not necessarily be wrong. However, when an organizational member is obese, inactive, smoking, participates in other deleterious habits, has a cardiac event, and is out of work for several months, the individual and organization can be crippled. Choosing to invest and implement PENSF so cost savings can be seen in the decreased use of health care benefits, rates of absenteeism, numbers of accidents and injuries, and employee turnover amongst other benefits which leads to company profitability. Choosing to invest and educate with our Organizational Wellness Solutions, the more you will see the PENSF systems' expression in the workplace, increasing your company's bottom line.
Philosophy
Collectively, with over seventy-five (75) years of experience in the health and wellness industry, our company philosophy is simple, people come first. We motivate people to lead healthy lifestyles by listening to and addressing their needs both individually and organizationally, then coach in order to achieve their health and wellness goals. We take the team approach believing that dedication, desire; determination, devotion, and teamwork create and motivate for success. Our team is comprised of wellness experts with their expertise focusing on PENSF wellness. Our devotion and commitment deliver solutions that educate, inspire, empower and promote healthy lifestyles and balanced living. OWS methods encompass; motivation, inspiration, kindness, education, and desire to achieve results. The OWS program coupled with PENSF and our dedication, determination, devotion, empathy, and commitment has led hundreds of individuals to successfully overcome their obstacles and achieve their health and wellness goals. Our objective is to present systems and solutions, allowing each individual and/or group to overcome their fear and take ownership of their overall sustainable health and wellness lifestyle.
Physical, Emotional, Nutritional, Spiritual, and Financial (PENSF)
PENSF plays a significant role in how an individual performs on and off the job. Our solution is to interlock the PENSF slices where each component is sound and complements the other, whereas making the individual or group whole and goal-focused. Our solution system is designed to look at health and wellness from a 360-degree perspective, rather than a single slice of the pie. To accomplish this goal we analyze, assess, and interview the individual and/or group, complete an assessment of our findings and present our OWS, custom-tailored recommendation for your organization.
You will feel safe and welcome with both Deidre and Mike! Deidre is a wealth of knowledge and won't give up till she helps you find a solution to whatever health issues you may be experiencing. Great people too!
Great people you won't be disappointed! Mike & Nutri D are great practitioners! They work hard to ensure the client receives the support they deserve!
So grateful for MPL groups/GetWellness. They are such healers. I'm so grateful for all their knowledge and services. I'm vibrant again. Thank you.