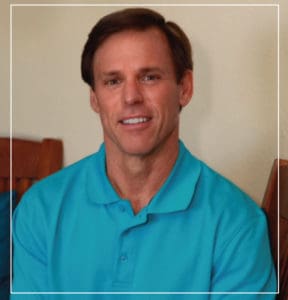 Mike Potter, MBA, CHT
President, Business Development, Organizational Leadership, Transformational and Motivational Coach
As an exercise and wellness enthusiast, Mike had a vision in the early 1980's to introduce health into the corporate environment. While training and coaching Stanford Hospital heart transplant recipients, Mike cemented his belief that nutrition and fitness is a necessity to a healthy sustainable lifestyle. His early vision has become more essential now in today's much more unhealthy world. Mike's desire is to systematize, educate, inspire, motivate, and transform people to simple health improvements and assist them with more ingrained healthful and mindful daily lifestyles in today's stressful and processed world.
Mike's passion to move groups of people in a healthy positive direction is evident when he presents. America has become under-nourished and overweight due to the processed foods consumed and stagnant lifestyle. Utilizing his personal experiences, studies and interactive presentation, Mike is able to communicate positively and capture individuals awareness, enlightening them with a better understanding and an appreciation for healthy nutrition, physical fitness, wellness and leadership fundamentals. To build a better community, Mike believes people come first by the, "Grow you – Grow me" philosophy. MPL Groups' proprietary five core component wellness system PENSF is the balance each individual must have to live a healthy lasting lifestyle. "PENSF is our path to empowerment and our health, wealth and happiness."
After years working with health care systems and representing health care companies his passion had pulled on his heart strings long enough for Mike to resume his love and mission to motivate people to lead sustainable healthy lifestyles. Mike lives and breathes his mission in his own life by practicing yoga, cardiovascular and weight training exercise and consuming clean fruits, vegetables and proteins. MPL Groups mission is to motivate people to lead sustainable healthy lifestyles. We coach couples, groups, individuals and organizations to overcome life's obstacles and motivate them on how to release the survival mechanism to create a thriving lifestyle.