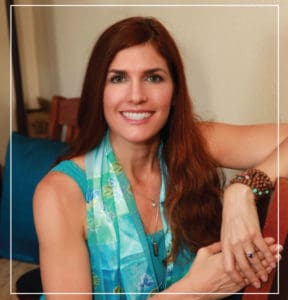 Deidre Moore Belfiore
CN, CHT, Founder of GetWellness, Inventor / VP Business Development, Nutritional / Gl Therapist, Health And Wellness Coach
Deidre Moore Belfiore, aka: "Nutri-D" founder of GetWellness, strives to inspire and motivate people and organizations to wellness with her consistent energy, enthusiasm and passion. Her unbridled persistence to gain truth and knowledge from a young age propelled her into journalism, then nutrition by necessity. When a congenital and partially preventable digestive disorder nearly took her life at a young age, she really dug in and continues to study, practice and teach nutrition and wellness. She stops at nothing to get solutions to her clients in simple and organized ways, which facilitate behavior modification, quickly, efficiently and sustainably. Deidre Nutri-D specializes in patient advocacy, nutritional therapies for digestive disorders, leaky gut issues, studies psychological, neurological and immune system related disease processes. Deidre utilizes her partnerships with diagnostic laboratories, supplement companies, water filtration technology leaders and essential oil pioneers, just to name a few, of the many solutions she relentlessly investigates, to provide her clients with nothing but integrity and responsibility. Deidre has contacts and partners globally searching for super foods and ethnobotanical solutions, in the quest to transition and keep people living a whole foods, plant-based lifestyle. Deidre is available for hire as a personal and organizational confidential consultant, speaker, demonstrator and is not afraid to get her hands dirty in the quest to bring lasting wellness transformation to her clients.
Deidre "Nutri-D" is an avid yogi, slalom water skier, raw chef, smoothie specialist and gluten free / partially grain free chef, nutritionist, speaker / personality. She enjoys raising her 3 healthy and happy sons and lives in the Sierra Foothills of Northern California with her "parenting team". Michael Potter "Coach Mike" and Nutri-D joined forces in 2010 professionally first, then personally, the unstoppable love bloomed and God had a master plan to bring them together. Their story of true love and Physical, Emotional, Energetic, Spiritual, Sexual and Financial Compatibility brought the inspiration of their teaching platform, PENSF. True love is from God, and health is what God wants for each one of us. She lives love and commitment to her mission, on a daily basis. Her future will continue to flourish with abundant health and hopes to inspire as many people as possible to take control of their health outcome as she once painstakingly did and does daily. Partnering with like-minded wellness professionals who share similar motivation, passion and commitment is what keeps her flying in formation. The positive feedback from countless clients she serves, keeps her sharpening her pencil in her relentless search for answers to some of the most preventable but chronic health issues that plague our planet today.
When you ask her what is preventing many people from making the changes they need to "GetWellness", she sums it up with a "Deidre-Ism", G.O.O.M.O.W. (Get Out Of My Own Way). "I spent most of my life in survival mode, in my own way and practicing subconscious sabotage. One day, and every day since, I grew a little bit stronger and more aware of my belief systems getting in the way and I had to remove the PENSF blocks, literally to permit change. People need love and to know someone cares and has been in a similar space of despair and to be shown they are killing themselves with a set of silverware and choices that do not serve them. People need simple systems and quick success to get the momentum going and keep traction toward their self-defined health goals." The peeling of the onion process is very emotional and she holds space for all her clients and meets them where they are at in a non-threatening and non-judgmental way. Chances are, you will be afraid of her intensity, terrified by the thought of change and if you are in the top small percentage of clients who actually follow through and hire her, you will see and feel, the best health decision of your life.