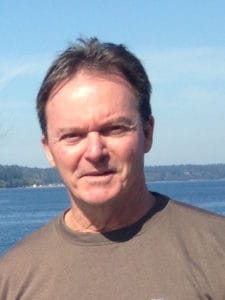 Anthony Potter "Tony" RN -Medical Director
Anthony has been active in healthcare since 1993. He holds license's in California, Florida, New York and Washington. Anthony has worked in full capacity ICU, PACU and Interventional Radiology. He has been active with National Jet as a flight nurse and volunteers for Medical Reserve Corps for the Department of Health in Florida. Anthony clearly is a thought leader in the healthcare market who is very knowledgeable and extremely competent in articulating across clinical domains. Anthony has a unique ability to clearly and concisely articulate the clinical benefits and is determine to integrate his healthcare and holistic beliefs in our organization. His leadership, attention to detail, healthcare knowledge and his communication skills are amongst a few of his positive qualities.
Anthony's interest in holistic health heightened when he felt pain in his back. Anthony saw yoga as a discipline that might have potential in strengthening his low back. After consistent yoga practices his back became stronger and more flexible. When coupled with acupressure /puncture, weight training and bicycle riding his experience and interest in holistic health expanded.
Anthony is an active motorcyclist, orchid enthusiast, kayaker, hiker and interested in trigger point therapy. His life is full of adventure as he is well traveled both abroad and nationally. He has a love for life and he constantly challenges himself with new adventures and business ventures. His wife Ana and love of his life is also an RN and he enjoys being with his family, a brother, father and grandfather.